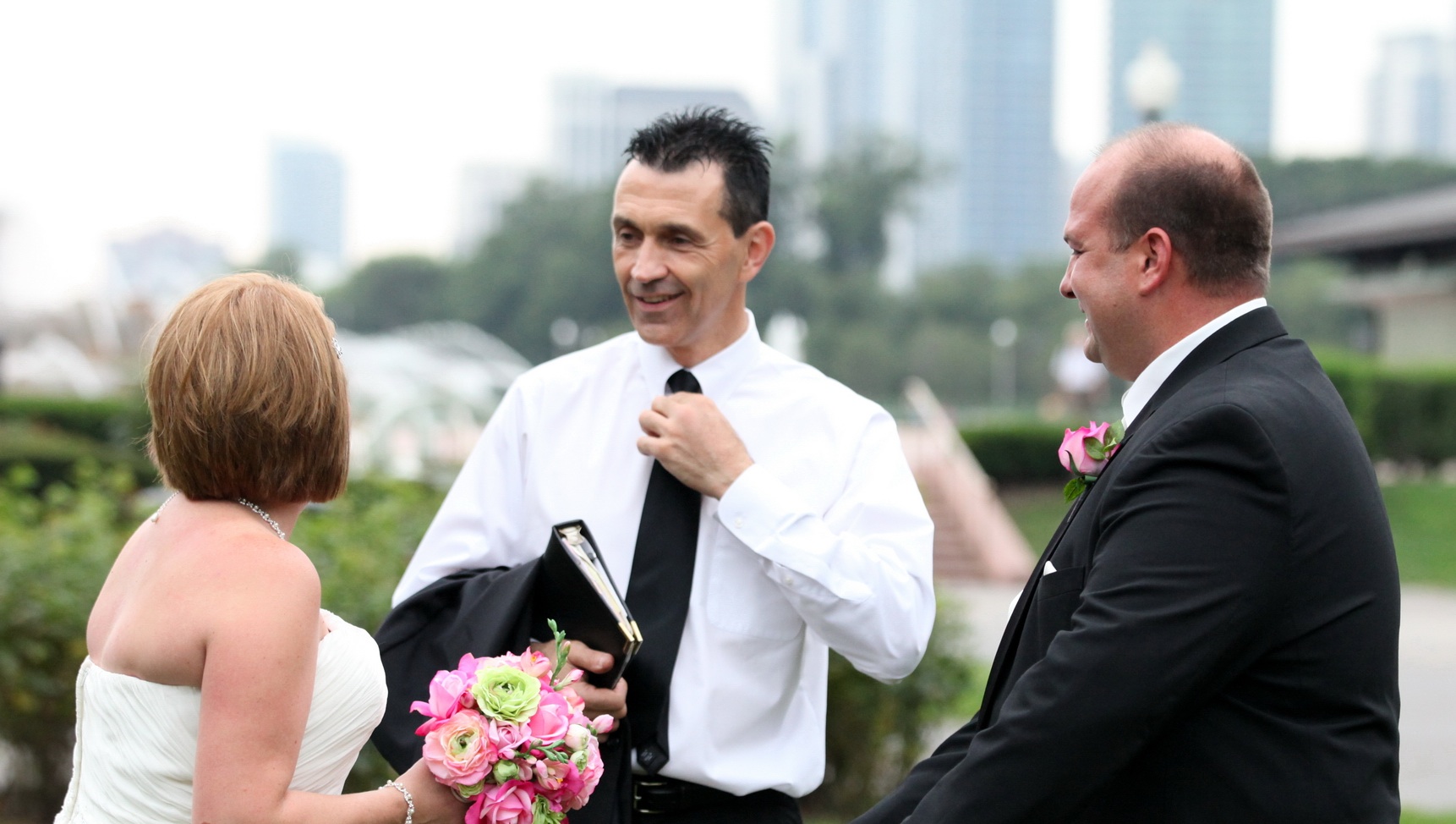 Wedding Rehearsals in Chicago and the Suburbs
You are not locked in to rehearsing the night before your Wedding!
The most stress-free Wedding weekends have included afternoon Rehearsals, scheduled days or even weeks before the Wedding. I sometimes refer to these earlier-than-normal Rehearsals as Pre-Rehearsals. You simply gather the key family members and one or two friends, from your Bridal Party.
Are some of the key Players in your Bridal party fairly local? They don't have to be the Best Man or Maid of Honor.
If there is a male and female who have some leadership gifts, then there'll be someone on both sides of the aisle, who knows what is supposed to happen!
If so, we can have a pre-Rehearsal with the two of you, me and the Groomsman or Brides Maid, who could help facilitate the official Friday night run through. This can take place anywhere!
You could begin by asking your Venue if we could Rehearse at a different Time or Date
The Pre-Rehearsal could be early Friday afternoon or in the Days/ Weeks preceding your Wedding. Right after lunch is a great time, or at 3:00 or 4:00 pm, allowing you to beat the "Dinner Rush" crowd.
Often, I meet Bridesmaids who are so sharp, they could easily be professional Wedding Coordinators. These are under-utilized leaders, within your ranks!
Could we invite a dependable Groomsman and Bridesmaid to meet with us?
This is a common alternative and it works well, especially if someone in your Bridal Party is out-going or is effective in their chosen vocations.
We'll figure out something and help you feel prepared!
Yours truly,
Pastor Rich Rubietta
chicagopastor.com
847. 363. 5737
Top 1%  – The Knot since 2014