Welcome to Pastor Rich Rubietta's website!  Call Rich today at: 847. 363. 5737
"If you are looking for a Wedding Officiant who is more like your personal friend, then look no further. Pastor Rich Rubietta is the Officiant for you."  Diana Buzby Chicago Wedding
Voted Top 1% Nationwide by Couples on The Knot. Rich Rubietta is a Friend, Officiant and Pastor to gazillions of Chicago area and Midwestern couples. Pastor Rich is extremely honored to have a "congregation" that is diverse and reaching beyond any single sanctuary.
"Pastor Rich made our ceremony magical. His communication and consideration is second to none, a true professional." Tessa Hall – New Jersey
Pastor Rich is the Chicago Metro Area's busiest Bilingual Wedding Officiant! 30% of his Ceremonies are in both Spanish and English. He is very grateful to have grown up in Elmhurst, where students had the privilege of learning a second language, beginning in 5th grade. With a mix of cultures in so many Weddings, bilingual ceremonies help everyone feel welcome and included.

See Video of Wedding Introductions here: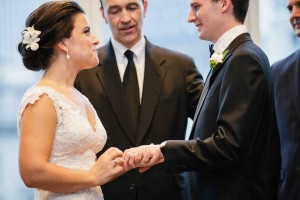 Whether you are looking for a Faith-based, Spiritual or a Non-religious wedding, he will create with you a romantic, enchanted Wedding Celebration! Pastor Rich is also a consistent "Bride's Choice" Winner with the Wedding Wire. He will be there before, during and after your Wedding, to create a unique Ceremony with you! For more information about Services, or simply to talk, please call: 847.292.1418 w or 847.363.5737 mobile / text or [email protected]
Pastor Rich Rubietta is Chicago's beloved pastor. For years, he has provided couples with the most special and memorable wedding ceremonies throughout the Chicago Metro area and even remote destination Weddings. Offering religious and non-religious ceremonies in English or Spanish, Pastor Rich works to create the most special moments. Couples have the opportunity to meet with Pastor Rich to discuss what is most important to them for their wedding and what type of feelings they want to evoke and memories they want to create. As one of the most respected Chicago Wedding Officiants, he offers pre-wedding services, beginning with a 2-stage planning meeting. Pastor Rich helps couples work together to plan their dream wedding! In addition, he also offers optional pre-marriage counseling, using the Prepare-Enrich Pre-marriage Inventory.
Chicago Marriage and Wedding Officiant
Every couple needs support from the day they get engaged to the day they walk down the aisle. Pastor Rich helps you enjoy the entire process and be so prepared that you can relax on your wedding day. As a veteran Chicago area Wedding Officiant, he will provide support so you can be in-the-moment and have a romantic wedding to remember for the rest of your life. Most couples know how stressful wedding planning can be and how important it is to be surrounded by trusted individuals. Pastor Rich has been officiating wedding ceremonies for years and works hard to create a ceremony that reflects your individual tastes and unique personalities.
Officiant Pastor Rich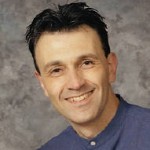 Pastor Rich has often formed connections with couples that last for years. Believing that marriage is a basic human right, Pastor Rich works to create the most extraordinary mixed-faith, non-denominational or non-religious wedding ceremony, for any Chicago area couple. As one of the most reviewed Chicago wedding officiants on the Knot and Weddingwire, he creates meaningful weddings for every single couple, with the same care and attention to detail that he would for his own family.
His Motto: There is no one "right way" to do a Wedding. It's YOUR Wedding!
We're glad to have you join us and look forward to helping you prepare for your marriage and for your Wedding Day. If you require assistance or would like to inquire about wedding, marriage counseling, or other religious services, please click here to contact Chicago Wedding Officiant, Pastor Rich right away. Thank you for stopping by!