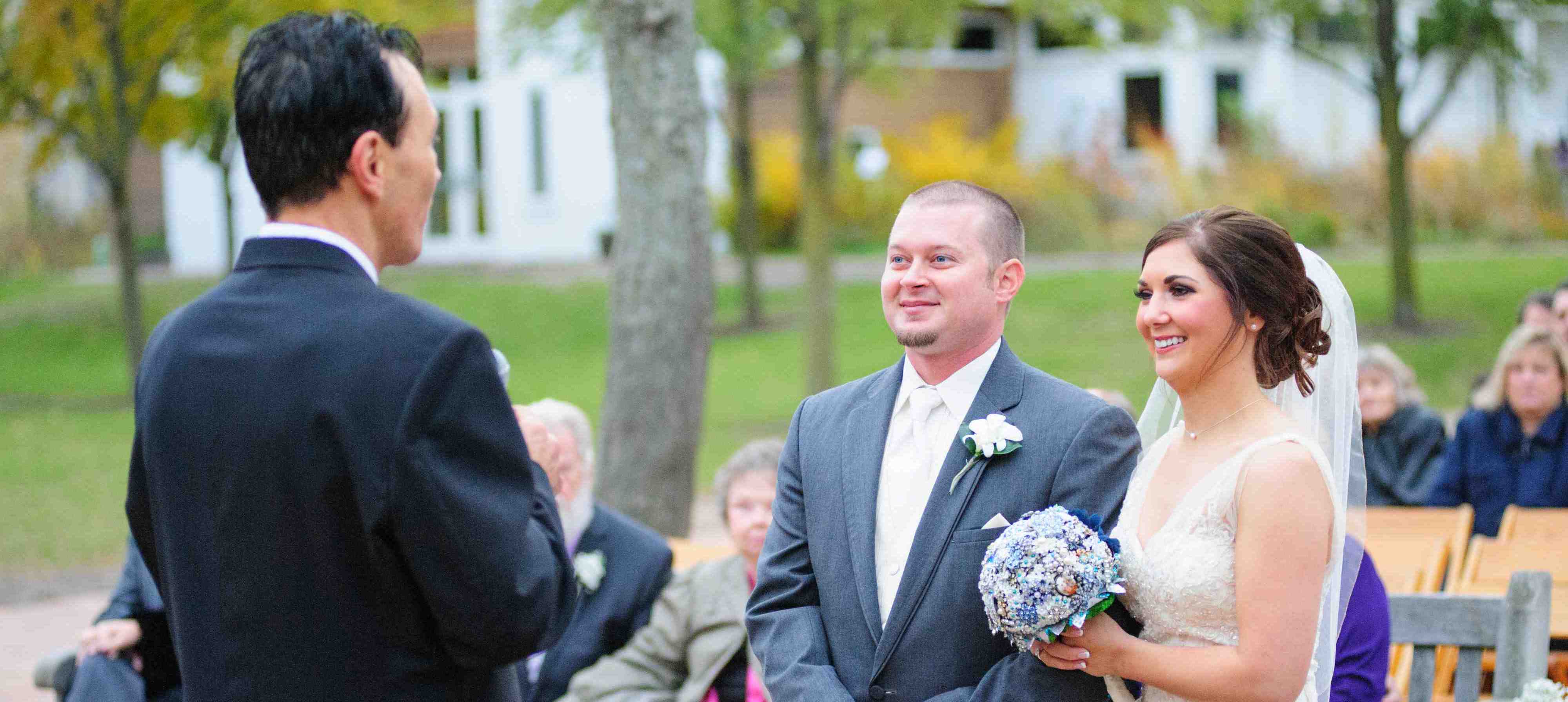 The License?
The month before your Wedding, you will want to visit a branch of your County Clerk's office, as a couple and purchase a Wedding License.
I ask that you bring your License to your Rehearsal, along with your balance of payment.
Bringing these two items to your Rehearsal frees us to concentrate on celebrating vs. business details, on your Wedding day. When these details are left until the Wedding day, we are often running to the car to get a license, when we want to be cutting the Cake.
It is my responsibility to fill out, sign and mail your License in, after your wedding.
I usually fill it out, between your Rehearsal and your Ceremony and bring you each a photocopy of the signed license. In most Counties, witness signatures are no longer customary.
I always mail your original License on the next Business day, if not sooner.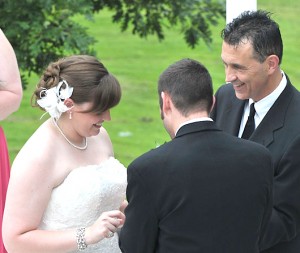 Have you done many Weddings?
I haven't counted, but I have been a pastor for almost 30 years, so it is close to 500.
 Why do you like to do Weddings?
This is a really good question. The more weddings I participate in, the more I realize how important this moment is, for you as a couple, for your friends, parents, grandparents, etc. Being a Pastor, not simply an Wedding Officiant has given me the benefit of being in front of large groups of people, thousands of times. That experience is gift and I am grateful to be able to use to help you relax during your Ceremony and build memories you and your guests will cherish, for the rest of your lives. Nothing gives me greater joy than to find that you are surprised how meaningful, fun and "real" your Wedding has been.
Will you be coming to the Reception?
My hope is that I can attend your Wedding Reception. In reality though, most of my weekends revolve around yours and other Couple's Weddings, Wedding Rehearsals,  and Wedding Planning Meetings. Typically, these are scheduled in time blocks before, in between and after Weddings, each weekend. But, I still appreciate an Invitation 🙂
 Do you have a backup, in case of Emergency? 
Yes, if requested. I work with several different top-level Officiants, male and female.
What do you wear?                                                                                                            
I wear Dress similar to what you see in the photos on this website. Black suit and tie or Tux, to blend in and not draw attention.
What time do you arrive?
My Standard ETA is 30-45 minutes before your Ceremony. During that time, I am checking signals with your DJ or Musicians and your Photographer(s). I'll also come and find you, so you know that I am present 🙂