Dear Friends,
Here are some very kind affirmations, which I do not take for granted. These are couples whom I consider to be life-long friends.
Catherine N.
Do not hesitate on booking Pastor Rich; he is the BEST!! All of our guests were blown away by Pastor Rich's message at our ceremony. He really captured my husband and my personalities and did a phenomenal job. Couples, who had been married for years, came up to us later in the night to tell us how thankful they were because they needed to hear what Pastor Rich said for their own marriages.
Posted on The Knot
I can't describe in words how great Pastor Rich has been to my husband and I. We had to find a new pastor with two weeks to go to our wedding. Pastor Rich stepped up relaxed the situation and did an OUTSTANDING job. He met with us once for only one hour long and picked up on our personalities and what we visioned our ceremony to be like. Pastor rich was organized, professional, very welcoming and also VERY reasonable on price. He even learned how to say some words in Italian for us:) I wouldn't look any further for a Pastor – thank you again! Marissa D. and Jim C.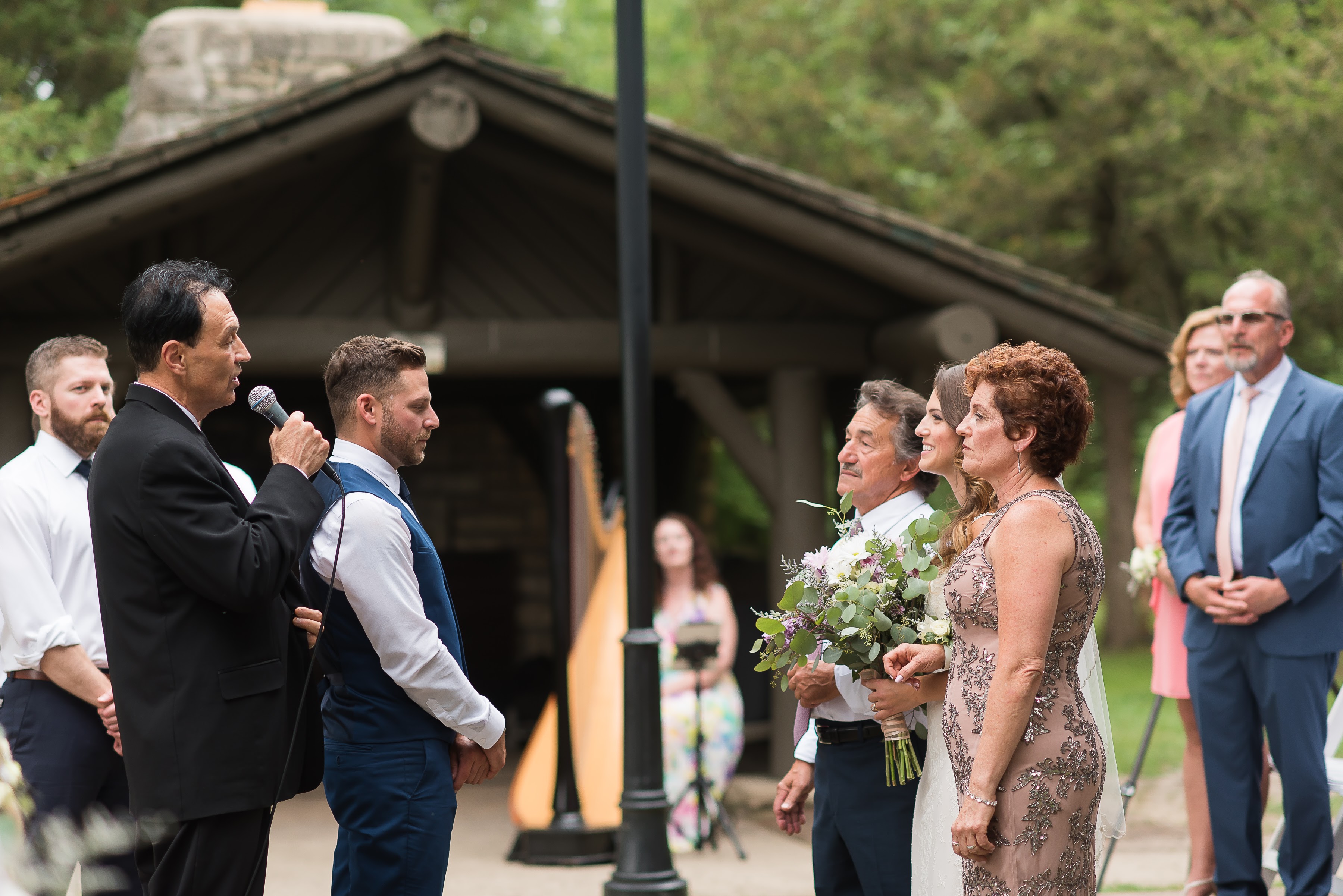 Jessica D
Pastor Rich is such a wonderful person and it was so great to work with him. My husband and I booked him right on the spot after meeting him. He made our ceremony feel so intimate and spoke so beautifully. We received so many compliments from our guests on the job Pastor Rich had done. Thank you for everything, Pastor Rich!
Maryann M
Best experience of the wedding! Could not have asked for a better person to officiate our wedding. From beginning to ending Pastor Rich made the process so easy, very open to any ideas and dealing with a difficult groom whom was extremely nervous. Every guest said that they have not heard such a beautiful message and delivery at a wedding like Pastor Rich did. Thank You so much Pastor Rich for making is easily one of the most memorable days of our lives!
Pastor Rich was absolutely wonderful! He was flexible, easy to work with and quick to respond to e-mails or phone calls. I would highly recommend Pastor Rich to anyone who is looking for a wedding officiant, you will not be disappointed! Katie P.
My husband and I could not be any happier with Pastor Rich Rubietta!!! He officiated our July 2017 wedding in an outdoor setting at The Morton Arboretum. From the first day of our communication Pastor Rich has been organized, easy to reach and very responsive as well as caring! Very attentive throughout the getting to know us process and questionnaire. He has attention to detail and poured his heart into making our religious ceremony so memorable! Meeting Pastor Rich and having our rehearsal was very enjoyable and fun, and he walked us every step of the way through the procession. He is punctual and his suggestions and ideas were so helpful and creative! Pastor Rich is appropriately humorous and fun and we enjoyed that in him!! Our ceremony was perfect!! We received so many compliments from our guests!! We absolutely recommend Pastor Rich to all engaged couples!! God Bless and thank you!! Roxana and Dan
An Absolutely Fantastic Officiant!!
We had the honor of having Pastor Rich be the officiant at our wedding this October. We couldn't have chosen anyone better! I was pretty skeptical at first of finding an officiant online, it seemed so impersonal and kind of cold. However my apprehension completely disappeared when we first met Rich over coffee. Pastor Rich is an incredibly warm, kind-hearted, and open individual who is also a very experienced and knowledgeable wedding officiant. Pastor Rich made sure every step along the way was about us and what we wanted our wedding to be. He executed all the details of our ceremony just as we'd imagined and was a significant calming presence to our entire wedding party, especially the to the groom. Again, it couldn't have been better. Thank you Rich, for everything…Sarah and Grant Gibson
"We both feel extremely lucky that we found Pastor Rich to perform our wedding ceremony.  He created such an atmosphere of both reverence for the event as well as familiar humor that we felt as if we were being married by a long time family friend."
Megan and Ryan   [email protected]
"Reverend Rich brings a warm and welcoming presence to a wedding
ceremony.  He makes everyone feel comfortable, particularly at an
interfaith ceremony.  It was my pleasure to work with him and I would
highly recommend him for your wedding."
Rabbi Jodi Kornfeld  Beth Chaverim Humanistic Jewish Community in Deerfield, IL
"My husband and I clicked with Pastor Rich the very first time we met him. When our wedding came, he was very patient at the rehearsal and helped to make sure we were comfortable with how the ceremony would go. Everything he said was so beautiful and really helped set the mood for the wedding. Everyone loved him and talks about how friendly he was. We are so grateful that we found someone like Pastor Rich, to join our two families."
Katie and Jose       [email protected]
Pastor Rich was the perfect choice to preside over our wedding.  He took time to direct us through the areas of the ceremony that we had not previously thought about and brought a welcome personal touch to the proceedings. Several of our guests were interested in using his services in the future due to the success of our event.
Fran and Zenko   fran@medikmark.com